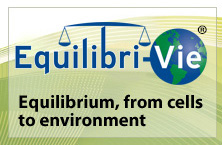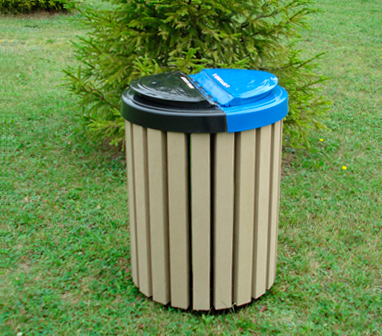 The amount of money actually saved through recycling depends on the efficiency of the recycling program used to do it. The Institute for Local Self-Reliance argues that the cost of recycling depends on various factors around a community that recycles, such as landfill fees and the amount of disposal that the community recycles. It states that communities start to save money when they treat recycling as a replacement for their traditional waste system rather than an add-on to it and by "redesigning their collection schedules and/or trucks."
A recycling bin (or recycle bin) is a container used to hold recyclables before they are taken to recycling centers. Recycling bins exist in various sizes for use in homes, offices, and large public facilities. Separate containers are often provided for paper, tin or aluminum cans, and glass or plastic bottles.
In 2003, the city of Santa Clarita, California, was paying $28 per ton to put garbage into a landfill. The city then adopted a mandatory diaper-recycling program that cost $1,800 per ton.[citation needed]
The smaller wheelie bins, for domestic or light commercial use, typically hold 120 to 360 litres (26 to 79 imp gal; 32 to 95 US gal), with 240 litres (53 imp gal; 63 US gal) being the most common. They have a hinged flap lid and two wheels on the bottom on the same side as the lid hinge. There is a bar behind the hinge on the top of the bin which is used to move it, or to hoist it up onto a garbage truck for emptying. The 240 litre bin is usually considered to have the same capacity as three traditional waste containers. In the UK, "wheelie bins" for non-recyclable domestic waste are currently collected either weekly or once a fortnight, depending on the local Council's waste management policies.
Origins of recycpling
Recycling has been a common practice for most of human history, with recorded advocates as far back as Plato in 400 BC. During periods when resources were scarce, archaeological studies of ancient waste dumps show less household waste (such as ash, broken tools and pottery)—implying more waste was being recycled in the absence of new material.