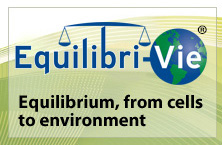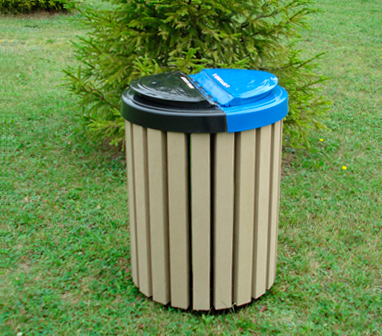 The design objectives behind the bin were efficient use of space and safety: to provide at least as much space as the older round bins, whilst reducing the risk of injury caused by moving it. This is important for both the householder and the waste collector, who risked injury through lifting the traditional bin or from sharp, or possibly contaminated objects in garbage bags. Standardisation of dimensions is important because the bins must be lifted by a standard sized hoist on the dustcart. The bins are lifted by the lip at the front which must be designed for maximum stiffness and mechanical strength. The underside of the lip is therefore reinforced by numerous ribs in the case of the thermoplastic bins. Steel bins have a much simpler lip owing to the properties of steel.
Apartment buildings often have dust flumes in which residents can dispose of their waste in stainless steel waste containers. These chutes usually lead to some large receptacle or waste-disposal complex in the basement.
The amount of money actually saved through recycling depends on the efficiency of the recycling program used to do it. The Institute for Local Self-Reliance argues that the cost of recycling depends on various factors around a community that recycles, such as landfill fees and the amount of disposal that the community recycles. It states that communities start to save money when they treat recycling as a replacement for their traditional waste system rather than an add-on to it and by "redesigning their collection schedules and/or trucks."
Origins of recycpling
Recycling has been a common practice for most of human history, with recorded advocates as far back as Plato in 400 BC. During periods when resources were scarce, archaeological studies of ancient waste dumps show less household waste (such as ash, broken tools and pottery)—implying more waste was being recycled in the absence of new material.
In a 2002 article for The Heartland Institute, Jerry Taylor, director of natural resource studies at the Cato Institute, wrote, "If it costs X to deliver newly manufactured plastic to the market, for example, but it costs 10X to deliver reused plastic to the market, we can conclude the resources required to recycle plastic are 10 times more scarce than the resources required to make plastic from scratch. And because recycling is supposed to be about the conservation of resources, mandating recycling under those circumstances will do more harm than good."