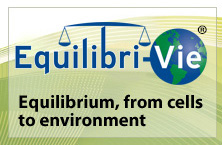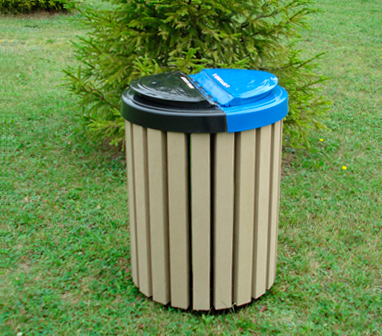 Plastic products are printed with numbers 1–7 depending on the type of resin. Type 1 plastic, PET (or PETE): polyethylene terephthalate, is commonly found in soft drink and water bottles. Type 2, HDPE: high-density polyethylene is found in most hard plastics such as milk jugs, laundry detergent bottles, and some dishware. Type 3, PVC or V (vinyl), includes items like shampoo bottles, shower curtains, hoola hoops, credit cards, wire jacketing, medical equipment, siding, and piping. Type 4, called LDPE, or low-density polyethylene, is found in shopping bags, squeezable bottles, tote bags, clothing, furniture, and carpet. Type 5 is PP which stands for polypropylene and makes up syrup bottles, straws, Tupperware, and some automotive parts. Type 6 is PS: polystyrene and makes up meat trays, egg cartons, clamshell containers and compact disc cases. Type 7 includes all other plastics like bulletproof materials, 3- and 5-gallon water bottles, and sunglasses.Types 1 and 2 are the most commonly recycled.
Every year, millions of tons of materials are being exploited from the earth's crust, and processed into consumer and capital goods. After decades to centuries, most of these materials are "lost". With the exception of some pieces of art or religious relics, they are no longer engaged in the consumption process. Where are they? Recycling is only an intermediate solution for such materials, although it does prolong the residence time in the anthroposphere. For thermodynamic reasons, however, recycling cannot prevent the final need for an ultimate sink.
In some countries there are large (5 cubic meters and more) waste containers serving several buildings. special garbage trucks have been developed for raising these heavy containers and emptying them. Another option is a truck that replaces the container with a clean one, and takes the whole container to the garbage depot.
The construction industry may recycle concrete and old road surface pavement, selling their waste materials for profit.
However, comparing the market cost of recyclable material with the cost of new raw materials ignores economic externalities—the costs that are currently not counted by the market. Creating a new piece of plastic, for instance, may cause more pollution and be less sustainable than recycling a similar piece of plastic, but these factors will not be counted in market cost. A life cycle assessment can be used to determine the levels of externalities and decide whether the recycling may be worthwhile despite unfavorable market costs. Alternatively, legal means (such as a carbon tax) can be used to bring externalities into the market, so that the market cost of the material becomes close to the true cost.