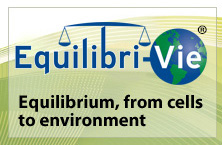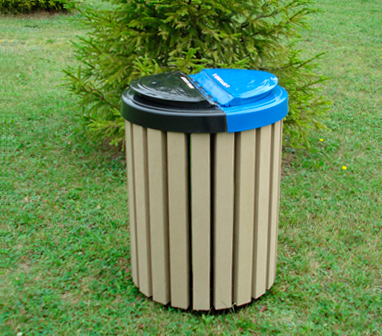 Recycling of plastics is more difficult, as most programs can't reach the necessary level of quality. Recycling of PVC often results in downcycling of the material, which means only products of lower quality standard can be made with the recycled material. A new approach which allows an equal level of quality is the Vinyloop process. It was used after the London Olympics 2012 to fulfill the PVC Policy.
The amount of energy saved through recycling depends upon the material being recycled and the type of energy accounting that is used. Emergy (spelled with an m) analysis, for example, budgets for the amount of energy of one kind (exergy) that is required to make or transform things into another kind of product or service. Using emergy life-cycle analysis researchers have concluded that materials with large refining costs have the greatest potential for high recycle benefits. Moreover, the highest emergy efficiency accrues from systems geared toward material recycling, where materials are engineered to recycle back into their original form and purpose, followed by adaptive reuse systems where the materials are recycled into a different kind of product, and then by by-product reuse systems where parts of the products are used to make an entirely different product.
Tierney also points out that "the prices paid for scrap materials are a measure of their environmental value as recyclables. Scrap aluminum fetches a high price because recycling it consumes so much less energy than manufacturing new aluminum."
In a 2007 article, Michael Munger, chairman of political science at Duke University, wrote that "if recycling is more expensive than using new materials, it can't possibly be efficient.... There is a simple test for determining whether something is a resource... or just garbage... If someone will pay you for the item, it's a resource.... But if you have to pay someone to take the item away,... then the item is garbage."
In 2003, the city of Santa Clarita, California, was paying $28 per ton to put garbage into a landfill. The city then adopted a mandatory diaper-recycling program that cost $1,800 per ton.[citation needed]