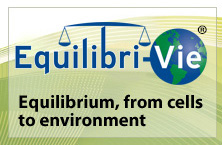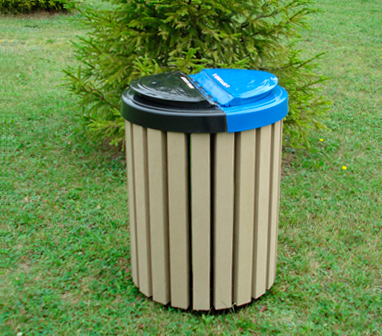 A recycling bin (or recycle bin) is a container used to hold recyclables before they are taken to recycling centers. Recycling bins exist in various sizes for use in homes, offices, and large public facilities. Separate containers are often provided for paper, tin or aluminum cans, and glass or plastic bottles.
Container deposit legislation involves offering a refund for the return of certain containers, typically glass, plastic, and metal. When a product in such a container is purchased, a small surcharge is added to the price. This surcharge can be reclaimed by the consumer if the container is returned to a collection point. These programs have been very successful, often resulting in an 80 percent recycling rate. Despite such good results, the shift in collection costs from local government to industry and consumers has created strong opposition to the creation of such programs in some areas.
Recycling of plastics is more difficult, as most programs can't reach the necessary level of quality. Recycling of PVC often results in downcycling of the material, which means only products of lower quality standard can be made with the recycled material. A new approach which allows an equal level of quality is the Vinyloop process. It was used after the London Olympics 2012 to fulfill the PVC Policy.
The smaller wheelie bins, for domestic or light commercial use, typically hold 120 to 360 litres (26 to 79 imp gal; 32 to 95 US gal), with 240 litres (53 imp gal; 63 US gal) being the most common. They have a hinged flap lid and two wheels on the bottom on the same side as the lid hinge. There is a bar behind the hinge on the top of the bin which is used to move it, or to hoist it up onto a garbage truck for emptying. The 240 litre bin is usually considered to have the same capacity as three traditional waste containers. In the UK, "wheelie bins" for non-recyclable domestic waste are currently collected either weekly or once a fortnight, depending on the local Council's waste management policies.
Levels of metals recycling are generally low. In 2010, the International Resource Panel, hosted by the United Nations Environment Programme (UNEP) published reports on metal stocks that exist within society and their recycling rates. The Panel reported that the increase in the use of metals during the 20th and into the 21st century has led to a substantial shift in metal stocks from below ground to use in applications within society above ground. For example, the in-use stock of copper in the USA grew from 73 to 238 kg per capita between 1932 and 1999.