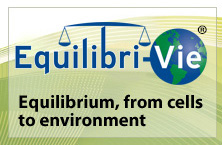 Réutilisation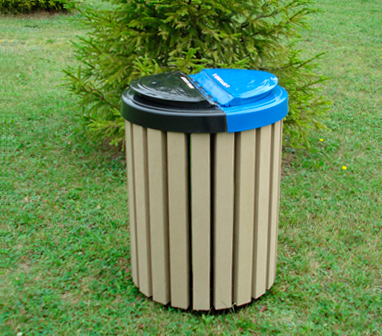 Container deposit legislation involves offering a refund for the return of certain containers, typically glass, plastic, and metal. When a product in such a container is purchased, a small surcharge is added to the price. This surcharge can be reclaimed by the consumer if the container is returned to a collection point. These programs have been very successful, often resulting in an 80 percent recycling rate. Despite such good results, the shift in collection costs from local government to industry and consumers has created strong opposition to the creation of such programs in some areas.
However, comparing the market cost of recyclable material with the cost of new raw materials ignores economic externalities—the costs that are currently not counted by the market. Creating a new piece of plastic, for instance, may cause more pollution and be less sustainable than recycling a similar piece of plastic, but these factors will not be counted in market cost. A life cycle assessment can be used to determine the levels of externalities and decide whether the recycling may be worthwhile despite unfavorable market costs. Alternatively, legal means (such as a carbon tax) can be used to bring externalities into the market, so that the market cost of the material becomes close to the true cost.
Certain requirements must be met for recycling to be economically feasible and environmentally effective. These include an adequate source of recyclates, a system to extract those recyclates from the waste stream, a nearby factory capable of reprocessing the recyclates, and a potential demand for the recycled products. These last two requirements are often overlooked—without both an industrial market for production using the collected materials and a consumer market for the manufactured goods, recycling is incomplete and in fact only collection.
In some U.S. states, a program called RecycleBank pays people to recycle, receiving money from local municipalities for the reduction in landfill space which must be purchased. It uses a single stream process in which all material is automatically sorted.
The recycling of waste electrical and electronic equipment in India and China generates a significant amount of pollution. Informal recycling in an underground economy of these countries has generated an environmental and health disaster. High levels of lead (Pb), polybrominated diphenylethers (PBDEs), polychlorinated dioxins and furans, as well as polybrominated dioxins and furans (PCDD/Fs and PBDD/Fs) concentrated in the air, bottom ash, dust, soil, water and sediments in areas surrounding recycling sites. Critics also argue that while recycling may create jobs, they are often jobs with low wages and terrible working conditions. These jobs are sometimes considered to be make-work jobs that don't produce as much as the cost of wages to pay for those jobs. In areas without many environmental regulations and/or worker protections, jobs involved in recycling such as ship breaking can result in deplorable conditions for both workers and the surrounding communities.