Compostage montreal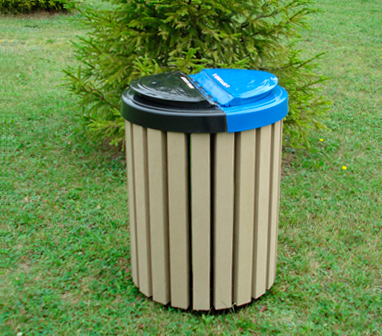 Both minimum recycled content mandates and utilization rates increase demand directly by forcing manufacturers to include recycling in their operations. Content mandates specify that a certain percentage of a new product must consist of recycled material. Utilization rates are a more flexible option: industries are permitted to meet the recycling targets at any point of their operation or even contract recycling out in exchange for tradeable credits. Opponents to both of these methods point to the large increase in reporting requirements they impose, and claim that they rob industry of necessary flexibility.
A third method of increase supply of recyclates is to ban the disposal of certain materials as waste, often including used oil, old batteries, tires and garden waste. One aim of this method is to create a viable economy for proper disposal of banned products. Care must be taken that enough of these recycling services exist, or such bans simply lead to increased illegal dumping.
Beverage bottles were recycled with a refundable deposit at some drink manufacturers in Great Britain and Ireland around 1800, notably Schweppes. An official recycling system with refundable deposits was established in Sweden for bottles in 1884 and aluminium beverage cans in 1982, by law, leading to a recycling rate for beverage containers of 84–99 percent depending on type, and average use of a glass bottle is over 20 refills.
In order to meet recyclers' needs while providing manufacturers a consistent, uniform system, a coding system is developed. The recycling code for plastics was introduced in 1988 by plastics industry through the Society of the Plastics Industry, Inc. Because municipal recycling programs traditionally have targeted packaging—primarily bottles and containers—the resin coding system offered a means of identifying the resin content of bottles and containers commonly found in the residential waste stream.
In a 2007 article, Michael Munger, chairman of political science at Duke University, wrote that "if recycling is more expensive than using new materials, it can't possibly be efficient.... There is a simple test for determining whether something is a resource... or just garbage... If someone will pay you for the item, it's a resource.... But if you have to pay someone to take the item away,... then the item is garbage."