Composting apartment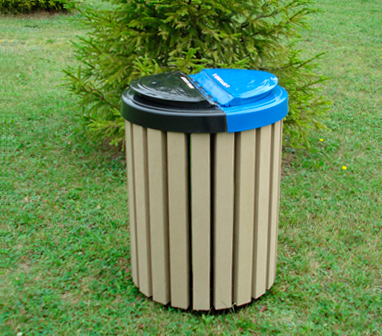 In some U.S. states, a program called RecycleBank pays people to recycle, receiving money from local municipalities for the reduction in landfill space which must be purchased. It uses a single stream process in which all material is automatically sorted.
Although many government programs are concentrated on recycling at home, a large portion of waste is generated by industry. The focus of many recycling programs done by industry is the cost-effectiveness of recycling. The ubiquitous nature of cardboard packaging makes cardboard a commonly recycled waste product by companies that deal heavily in packaged goods, like retail stores, warehouses, and distributors of goods. Other industries deal in niche or specialized products, depending on the nature of the waste materials that are present.
The amount of money actually saved through recycling depends on the efficiency of the recycling program used to do it. The Institute for Local Self-Reliance argues that the cost of recycling depends on various factors around a community that recycles, such as landfill fees and the amount of disposal that the community recycles. It states that communities start to save money when they treat recycling as a replacement for their traditional waste system rather than an add-on to it and by "redesigning their collection schedules and/or trucks."
Certain public areas such as parks have litter bins which are placed alongside paths frequently walked by visitors. Composting apartment This encourages people to avoid littering, as littering creates an unhealthy and aesthetically unpleasant social environment.
Many recycling bins are designed to be easily recognizable, and are marked with slogans promoting recycling on a blue or green background. Others are intentionally unobtrusive. Bins are sometimes different colors so that user may differentiate between the types of materials to be placed in them. While there is no universal standard, the color blue is commonly used to indicate a bin is for recycling in public settings.