Ecology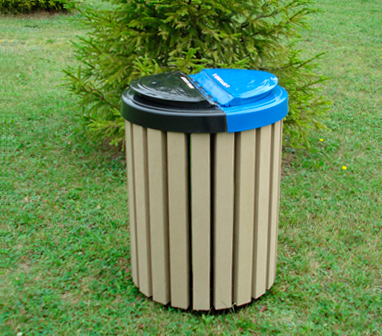 Economist Steven Landsburg has suggested that the sole benefit of reducing landfill space is trumped by the energy needed and resulting pollution from the recycling process. Others, however, have calculated through life cycle assessment that producing recycled paper uses less energy and water than harvesting, pulping, processing, and transporting virgin trees. When less recycled paper is used, additional energy is needed to create and maintain farmed forests until these forests are as self-sustainable as virgin forests.
Certain requirements must be met for recycling to be economically feasible and environmentally effective. These include an adequate source of recyclates, a system to extract those recyclates from the waste stream, a nearby factory capable of reprocessing the recyclates, and a potential demand for the recycled products. These last two requirements are often overlooked—without both an industrial market for production using the collected materials and a consumer market for the manufactured goods, recycling is incomplete and in fact only collection.
Container deposit legislation involves offering a refund for the return of certain containers, typically glass, plastic, and metal. When a product in such a container is purchased, a small surcharge is added to the price. This surcharge can be reclaimed by the consumer if the container is returned to a collection point. These programs have been very successful, often resulting in an 80 percent recycling rate. Despite such good results, the shift in collection costs from local government to industry and consumers has created strong opposition to the creation of such programs in some areas.
In order to meet recyclers' needs while providing manufacturers a consistent, uniform system, a coding system is developed. The recycling code for plastics was introduced in 1988 by plastics industry through the Society of the Plastics Industry, Inc. Because municipal recycling programs traditionally have targeted packaging—primarily bottles and containers—the resin coding system offered a means of identifying the resin content of bottles and containers commonly found in the residential waste stream.
Although many government programs are concentrated on recycling at home, a large portion of waste is generated by industry. The focus of many recycling programs done by industry is the cost-effectiveness of recycling. The ubiquitous nature of cardboard packaging makes cardboard a commonly recycled waste product by companies that deal heavily in packaged goods, like retail stores, warehouses, and distributors of goods. Other industries deal in niche or specialized products, depending on the nature of the waste materials that are present.