Ecology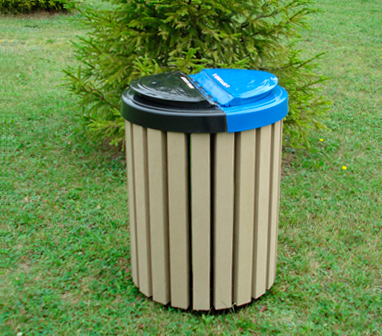 Industrialization spurred demand for affordable materials; aside from rags, ferrous scrap metals were coveted as they were cheaper to acquire than was virgin ore. Railroads both purchased and sold scrap metal in the 19th century, and the growing steel and automobile industries purchased scrap in the early 20th century. Many secondary goods were collected, processed, and sold by peddlers who combed dumps, city streets, and went door to door looking for discarded machinery, pots, pans, and other sources of metal. By World War I, thousands of such peddlers roamed the streets of American cities, taking advantage of market forces to recycle post-consumer materials back into industrial production.
However, comparing the market cost of recyclable material with the cost of new raw materials ignores economic externalities—the costs that are currently not counted by the market. Creating a new piece of plastic, for instance, may cause more pollution and be less sustainable than recycling a similar piece of plastic, but these factors will not be counted in market cost. A life cycle assessment can be used to determine the levels of externalities and decide whether the recycling may be worthwhile despite unfavorable market costs. Alternatively, legal means (such as a carbon tax) can be used to bring externalities into the market, so that the market cost of the material becomes close to the true cost.
In some cases, the cost of recyclable materials also exceeds the cost of raw materials. Virgin plastic resin costs 40 percent less than recycled resin.[56] Additionally, a United States Environmental Protection Agency (EPA) study that tracked the price of clear glass from July 15 to August 2, 1991, found that the average cost per ton ranged from $40 to $60, while a USGS report shows that the cost per ton of raw silica sand from years 1993 to 1997 fell between $17.33 and $18.10.
Legislation has also been used to increase and maintain a demand for recycled materials. Four methods of such legislation exist: minimum recycled content mandates, utilization rates, procurement policies, recycled product labeling.
For a recycling program to work, having a large, stable supply of recyclable material is crucial. Three legislative options have been used to create such a supply: mandatory recycling collection, container deposit legislation, and refuse bans. Mandatory collection laws set recycling targets for cities to aim for, usually in the form that a certain percentage of a material must be diverted from the city's waste stream by a target date. The city is then responsible for working to meet this target.