Faire son compost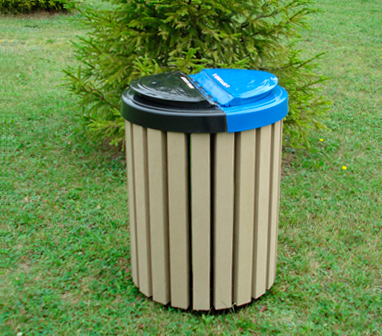 Origins of recycpling
Recycling has been a common practice for most of human history, with recorded advocates as far back as Plato in 400 BC. During periods when resources were scarce, archaeological studies of ancient waste dumps show less household waste (such as ash, broken tools and pottery)—implying more waste was being recycled in the absence of new material.
Industrialization spurred demand for affordable materials; aside from rags, ferrous scrap metals were coveted as they were cheaper to acquire than was virgin ore. Railroads both purchased and sold scrap metal in the 19th century, and the growing steel and automobile industries purchased scrap in the early 20th century. Many secondary goods were collected, processed, and sold by peddlers who combed dumps, city streets, and went door to door looking for discarded machinery, pots, pans, and other sources of metal. By World War I, thousands of such peddlers roamed the streets of American cities, taking advantage of market forces to recycle post-consumer materials back into industrial production.
The military recycles some metals. The U.S. Navy's Ship Disposal Program uses ship breaking to reclaim the steel of old vessels. Ships may also be sunk to create an artificial reef. Uranium is a very dense metal that has qualities superior to lead and titanium for many military and industrial uses. The uranium left over from processing it into nuclear weapons and fuel for nuclear reactors is called depleted uranium, and it is used by all branches of the U.S. military use for armour-piercing shells and shielding.
Some industries, like the renewable energy industry and solar photovoltaic technology in particular, are being proactive in setting up recycling policies even before there is considerable volume to their waste streams, anticipating future demand during their rapid growth.
A recycling bin (or recycle bin) is a container used to hold recyclables before they are taken to recycling centers. Recycling bins exist in various sizes for use in homes, offices, and large public facilities. Separate containers are often provided for paper, tin or aluminum cans, and glass or plastic bottles.