Home compost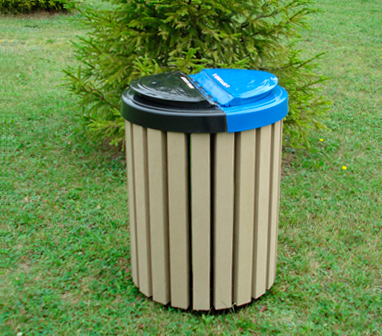 Economist Steven Landsburg has suggested that the sole benefit of reducing landfill space is trumped by the energy needed and resulting pollution from the recycling process. Others, however, have calculated through life cycle assessment that producing recycled paper uses less energy and water than harvesting, pulping, processing, and transporting virgin trees. When less recycled paper is used, additional energy is needed to create and maintain farmed forests until these forests are as self-sustainable as virgin forests.
The construction industry may recycle concrete and old road surface pavement, selling their waste materials for profit.
Some industries, like the renewable energy industry and solar photovoltaic technology in particular, are being proactive in setting up recycling policies even before there is considerable volume to their waste streams, anticipating future demand during their rapid growth.
However, comparing the market cost of recyclable material with the cost of new raw materials ignores economic externalities—the costs that are currently not counted by the market. Creating a new piece of plastic, for instance, may cause more pollution and be less sustainable than recycling a similar piece of plastic, but these factors will not be counted in market cost. A life cycle assessment can be used to determine the levels of externalities and decide whether the recycling may be worthwhile despite unfavorable market costs. Alternatively, legal means (such as a carbon tax) can be used to bring externalities into the market, so that the market cost of the material becomes close to the true cost.
Origins of recycpling
Recycling has been a common practice for most of human history, with recorded advocates as far back as Plato in 400 BC. During periods when resources were scarce, archaeological studies of ancient waste dumps show less household waste (such as ash, broken tools and pottery)—implying more waste was being recycled in the absence of new material.