Le compostage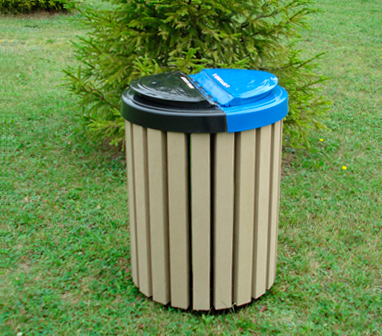 Industrialization spurred demand for affordable materials; aside from rags, ferrous scrap metals were coveted as they were cheaper to acquire than was virgin ore. Railroads both purchased and sold scrap metal in the 19th century, and the growing steel and automobile industries purchased scrap in the early 20th century. Many secondary goods were collected, processed, and sold by peddlers who combed dumps, city streets, and went door to door looking for discarded machinery, pots, pans, and other sources of metal. By World War I, thousands of such peddlers roamed the streets of American cities, taking advantage of market forces to recycle post-consumer materials back into industrial production.
Other studies have shown that recycling in itself is inefficient to perform the "decoupling" of economic development from the depletion of non-renewable raw materials that is necessary for sustainable development. The international transportation or recycle material flows through "...different trade networks of the three countries result in different flows, decay rates, and potential recycling returns." As global consumption of a natural resources grows, its depletion is inevitable. The best recycling can do is to delay, complete closure of material loops to achieve 100 percent recycling of nonrenewables is impossible as micro-trace materials dissipate into the environment causing severe damage to the planets ecosystems. Historically, this was identified as the metabolic rift by Karl Marx, who identified the unequal exchange rate between energy and nutrients flowing from rural areas to feed urban cities that create effluent wastes degrading the planets ecological capital, such as loss in soil nutrient production. Energy conservation also leads to what is known as Jevon's paradox, where improvements in energy efficiency lowers the cost of production and leads to a rebound effect where rates of consumption and economic growth increases.
The Energy Information Administration (EIA) states on its website that a paper mill uses 40 percent less energy to make paper from recycled paper than it does to make paper from fresh lumber. Some critics argue that it takes more energy to produce recycled products than it does to dispose of them in traditional landfill methods, since the curbside collection of recyclables often requires a second waste truck. However, recycling proponents point out that a second timber or logging truck is eliminated when paper is collected for recycling, so the net energy consumption is the same. An Emergy life-cycle analysis on recycling revealed that fly ash, aluminum, recycled concrete aggregate, recycled plastic, and steel yield higher efficiency ratios, whereas the recycling of lumber generates the lowest recycle benefit ratio. Hence, the specific nature of the recycling process, the methods used to analyse the process, and the products involved affect the energy savings budgets.
Legislation has also been used to increase and maintain a demand for recycled materials. Four methods of such legislation exist: minimum recycled content mandates, utilization rates, procurement policies, recycled product labeling.
In a 2002 article for The Heartland Institute, Jerry Taylor, director of natural resource studies at the Cato Institute, wrote, "If it costs X to deliver newly manufactured plastic to the market, for example, but it costs 10X to deliver reused plastic to the market, we can conclude the resources required to recycle plastic are 10 times more scarce than the resources required to make plastic from scratch. And because recycling is supposed to be about the conservation of resources, mandating recycling under those circumstances will do more harm than good."