Réutilisation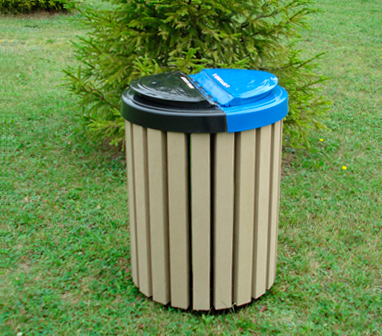 Origins of recycpling
Recycling has been a common practice for most of human history, with recorded advocates as far back as Plato in 400 BC. During periods when resources were scarce, archaeological studies of ancient waste dumps show less household waste (such as ash, broken tools and pottery)—implying more waste was being recycled in the absence of new material.
A third method of increase supply of recyclates is to ban the disposal of certain materials as waste, often including used oil, old batteries, tires and garden waste. One aim of this method is to create a viable economy for proper disposal of banned products. Care must be taken that enough of these recycling services exist, or such bans simply lead to increased illegal dumping.
The design objectives behind the bin were efficient use of space and safety: to provide at least as much space as the older round bins, whilst reducing the risk of injury caused by moving it. This is important for both the householder and the waste collector, who risked injury through lifting the traditional bin or from sharp, or possibly contaminated objects in garbage bags. Standardisation of dimensions is important because the bins must be lifted by a standard sized hoist on the dustcart. The bins are lifted by the lip at the front which must be designed for maximum stiffness and mechanical strength. The underside of the lip is therefore reinforced by numerous ribs in the case of the thermoplastic bins. Steel bins have a much simpler lip owing to the properties of steel.
A recycling bin (or recycle bin) is a container used to hold recyclables before they are taken to recycling centers. Recycling bins exist in various sizes for use in homes, offices, and large public facilities. Separate containers are often provided for paper, tin or aluminum cans, and glass or plastic bottles.
Recycling bins are a common element of municipal kerbside collection programs, réutilisation which frequently distribute the bins to encourage participation.