Recycling bin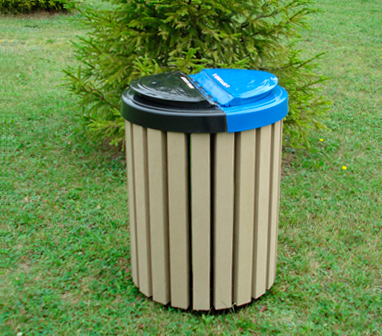 In a 1996 article for The New York Times, John Tierney argued that it costs more money to recycle the trash of New York City than it does to dispose of it in a landfill. Tierney argued that the recycling process employs people to do the additional waste disposal, sorting, inspecting, and many fees are often charged because the processing costs used to make the end product are often more than the profit from its sale.[59] Tierney also referenced a study conducted by the Solid Waste Association of North America (SWANA) that found in the six communities involved in the study, "all but one of the curbside recycling programs, and all the composting operations and waste-to-energy incinerators, increased the cost of waste disposal."
Certain public areas such as parks have litter bins which are placed alongside paths frequently walked by visitors. Recycling bin This encourages people to avoid littering, as littering creates an unhealthy and aesthetically unpleasant social environment.
In 2003, the city of Santa Clarita, California, was paying $28 per ton to put garbage into a landfill. The city then adopted a mandatory diaper-recycling program that cost $1,800 per ton.[citation needed]
However, comparing the market cost of recyclable material with the cost of new raw materials ignores economic externalities—the costs that are currently not counted by the market. Creating a new piece of plastic, for instance, may cause more pollution and be less sustainable than recycling a similar piece of plastic, but these factors will not be counted in market cost. A life cycle assessment can be used to determine the levels of externalities and decide whether the recycling may be worthwhile despite unfavorable market costs. Alternatively, legal means (such as a carbon tax) can be used to bring externalities into the market, so that the market cost of the material becomes close to the true cost.
Origins of recycpling
Recycling has been a common practice for most of human history, with recorded advocates as far back as Plato in 400 BC. During periods when resources were scarce, archaeological studies of ancient waste dumps show less household waste (such as ash, broken tools and pottery)—implying more waste was being recycled in the absence of new material.