Tray waste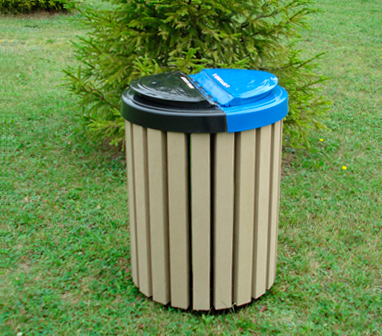 Levels of metals recycling are generally low. In 2010, the International Resource Panel, hosted by the United Nations Environment Programme (UNEP) published reports on metal stocks that exist within society and their recycling rates. The Panel reported that the increase in the use of metals during the 20th and into the 21st century has led to a substantial shift in metal stocks from below ground to use in applications within society above ground. For example, the in-use stock of copper in the USA grew from 73 to 238 kg per capita between 1932 and 1999.
The amount of money actually saved through recycling depends on the efficiency of the recycling program used to do it. The Institute for Local Self-Reliance argues that the cost of recycling depends on various factors around a community that recycles, such as landfill fees and the amount of disposal that the community recycles. It states that communities start to save money when they treat recycling as a replacement for their traditional waste system rather than an add-on to it and by "redesigning their collection schedules and/or trucks."
In the past terrorists have left bombs in bins. The bomb is much less likely to be spotted than an unattended bag and the metal bins provide extra shrapnel that injures people nearby when it detonates. For this reason there are no bins in most railway stations, most airports and many shopping centres in the world, or if they are provided they are just a bin bag hanging from a metal hoop.
Many recycling bins are designed to be easily recognizable, and are marked with slogans promoting recycling on a blue or green background. Others are intentionally unobtrusive. Bins are sometimes different colors so that user may differentiate between the types of materials to be placed in them. While there is no universal standard, the color blue is commonly used to indicate a bin is for recycling in public settings.