Waste reduction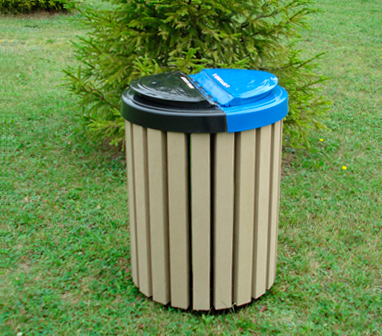 Every year, millions of tons of materials are being exploited from the earth's crust, and processed into consumer and capital goods. After decades to centuries, most of these materials are "lost". With the exception of some pieces of art or religious relics, they are no longer engaged in the consumption process. Where are they? Recycling is only an intermediate solution for such materials, although it does prolong the residence time in the anthroposphere. For thermodynamic reasons, however, recycling cannot prevent the final need for an ultimate sink.
In 2003, the city of Santa Clarita, California, was paying $28 per ton to put garbage into a landfill. The city then adopted a mandatory diaper-recycling program that cost $1,800 per ton.[citation needed]
Some industries, like the renewable energy industry and solar photovoltaic technology in particular, are being proactive in setting up recycling policies even before there is considerable volume to their waste streams, anticipating future demand during their rapid growth.
For a recycling program to work, having a large, stable supply of recyclable material is crucial. Three legislative options have been used to create such a supply: mandatory recycling collection, container deposit legislation, and refuse bans. Mandatory collection laws set recycling targets for cities to aim for, usually in the form that a certain percentage of a material must be diverted from the city's waste stream by a target date. The city is then responsible for working to meet this target.
A third method of increase supply of recyclates is to ban the disposal of certain materials as waste, often including used oil, old batteries, tires and garden waste. One aim of this method is to create a viable economy for proper disposal of banned products. Care must be taken that enough of these recycling services exist, or such bans simply lead to increased illegal dumping.