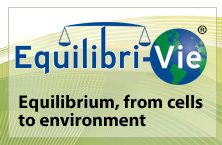 Bins in outdoor locations or other busy public areas are usually mounted to the ground or floor. This discourages theft, and also reduces vandalism by making it harder for the bins to be physically moved or maneuvered.
The Energy Information Administration (EIA) states on its website that a paper mill uses 40 percent less energy to make paper from recycled paper than it does to make paper from fresh lumber. Some critics argue that it takes more energy to produce recycled products than it does to dispose of them in traditional landfill methods, since the curbside collection of recyclables often requires a second waste truck. However, recycling proponents point out that a second timber or logging truck is eliminated when paper is collected for recycling, so the net energy consumption is the same. An Emergy life-cycle analysis on recycling revealed that fly ash, aluminum, recycled concrete aggregate, recycled plastic, and steel yield higher efficiency ratios, whereas the recycling of lumber generates the lowest recycle benefit ratio. Hence, the specific nature of the recycling process, the methods used to analyse the process, and the products involved affect the energy savings budgets.
The amount of money actually saved through recycling depends on the efficiency of the recycling program used to do it. The Institute for Local Self-Reliance argues that the cost of recycling depends on various factors around a community that recycles, such as landfill fees and the amount of disposal that the community recycles. It states that communities start to save money when they treat recycling as a replacement for their traditional waste system rather than an add-on to it and by "redesigning their collection schedules and/or trucks."
However, comparing the market cost of recyclable material with the cost of new raw materials ignores economic externalities—the costs that are currently not counted by the market. Creating a new piece of plastic, for instance, may cause more pollution and be less sustainable than recycling a similar piece of plastic, but these factors will not be counted in market cost. A life cycle assessment can be used to determine the levels of externalities and decide whether the recycling may be worthwhile despite unfavorable market costs. Alternatively, legal means (such as a carbon tax) can be used to bring externalities into the market, so that the market cost of the material becomes close to the true cost.
The glass, lumber, wood pulp, and paper manufacturers all deal directly in commonly recycled materials. However, old rubber tires may be collected and recycled by independent tire dealers for a profit.