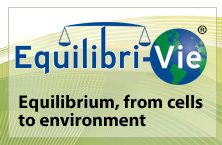 Tierney also points out that "the prices paid for scrap materials are a measure of their environmental value as recyclables. Scrap aluminum fetches a high price because recycling it consumes so much less energy than manufacturing new aluminum."
Plastic products are printed with numbers 1–7 depending on the type of resin. Type 1 plastic, PET (or PETE): polyethylene terephthalate, is commonly found in soft drink and water bottles. Type 2, HDPE: high-density polyethylene is found in most hard plastics such as milk jugs, laundry detergent bottles, and some dishware. Type 3, PVC or V (vinyl), includes items like shampoo bottles, shower curtains, hoola hoops, credit cards, wire jacketing, medical equipment, siding, and piping. Type 4, called LDPE, or low-density polyethylene, is found in shopping bags, squeezable bottles, tote bags, clothing, furniture, and carpet. Type 5 is PP which stands for polypropylene and makes up syrup bottles, straws, Tupperware, and some automotive parts. Type 6 is PS: polystyrene and makes up meat trays, egg cartons, clamshell containers and compact disc cases. Type 7 includes all other plastics like bulletproof materials, 3- and 5-gallon water bottles, and sunglasses.Types 1 and 2 are the most commonly recycled.
Recycling is a process using materials (waste) into new products to prevent waste of potentially useful materials, reduce the consumption of fresh raw materials, reduce energy usage, reduce air pollution (from incineration) and water pollution (from landfilling) by reducing the need for "conventional" waste disposal, and lower greenhouse gas emissions as compared to plastic production. Recycling is a key component of modern waste reduction and is the third component of the "Reduce, Reuse, Recycle" waste hierarchy.
In some countries there are large (5 cubic meters and more) waste containers serving several buildings. special garbage trucks have been developed for raising these heavy containers and emptying them. Another option is a truck that replaces the container with a clean one, and takes the whole container to the garbage depot.
A third method of increase supply of recyclates is to ban the disposal of certain materials as waste, often including used oil, old batteries, tires and garden waste. One aim of this method is to create a viable economy for proper disposal of banned products. Care must be taken that enough of these recycling services exist, or such bans simply lead to increased illegal dumping.