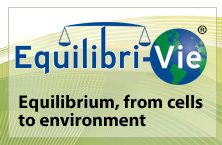 In the strictest sense, recycling of a material would produce a fresh supply of the same material—for example, used office paper would be converted into new office paper, or used foamed polystyrene into new polystyrene. However, this is often difficult or too expensive (compared with producing the same product from raw materials or other sources), so "recycling" of many products or materials involves their reuse in producing different materials (e.g., paperboard) instead. Another form of recycling is the salvage of certain materials from complex products, either due to their intrinsic value (e.g., lead from car batteries, or gold from computer components), or due to their hazardous nature (e.g., removal and reuse of mercury from various items). Critics dispute the net economic and environmental benefits of recycling over its costs, and suggest that proponents of recycling often make matters worse and suffer from confirmation bias. Specifically, critics argue that the costs and energy used in collection and transportation detract from (and outweigh) the costs and energy saved in the production process; also that the jobs produced by the recycling industry can be a poor trade for the jobs lost in logging, mining, and other industries associated with virgin production; and that materials such as paper pulp can only be recycled a few times before material degradation prevents further recycling. Proponents of recycling dispute each of these claims, and the validity of arguments from both sides has led to enduring controversy.
Industrialization spurred demand for affordable materials; aside from rags, ferrous scrap metals were coveted as they were cheaper to acquire than was virgin ore. Railroads both purchased and sold scrap metal in the 19th century, and the growing steel and automobile industries purchased scrap in the early 20th century. Many secondary goods were collected, processed, and sold by peddlers who combed dumps, city streets, and went door to door looking for discarded machinery, pots, pans, and other sources of metal. By World War I, thousands of such peddlers roamed the streets of American cities, taking advantage of market forces to recycle post-consumer materials back into industrial production.
In some cases, the cost of recyclable materials also exceeds the cost of raw materials. Virgin plastic resin costs 40 percent less than recycled resin.[56] Additionally, a United States Environmental Protection Agency (EPA) study that tracked the price of clear glass from July 15 to August 2, 1991, found that the average cost per ton ranged from $40 to $60, while a USGS report shows that the cost per ton of raw silica sand from years 1993 to 1997 fell between $17.33 and $18.10.
In a 2002 article for The Heartland Institute, Jerry Taylor, director of natural resource studies at the Cato Institute, wrote, "If it costs X to deliver newly manufactured plastic to the market, for example, but it costs 10X to deliver reused plastic to the market, we can conclude the resources required to recycle plastic are 10 times more scarce than the resources required to make plastic from scratch. And because recycling is supposed to be about the conservation of resources, mandating recycling under those circumstances will do more harm than good."
The military recycles some metals. The U.S. Navy's Ship Disposal Program uses ship breaking to reclaim the steel of old vessels. Ships may also be sunk to create an artificial reef. Uranium is a very dense metal that has qualities superior to lead and titanium for many military and industrial uses. The uranium left over from processing it into nuclear weapons and fuel for nuclear reactors is called depleted uranium, and it is used by all branches of the U.S. military use for armour-piercing shells and shielding.