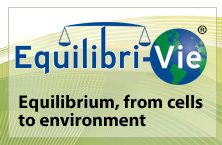 The wheelie bin is a waste container on wheels designed to make it easier for users to transport heavy loads of refuse to the curb or other pick-up point. George Dempster invented the Dempster-Dumpster system in the 1930s for automatically loading the contents of standardized mobile steel containers onto the dustcart. This led to the classic Dempster Dumpmaster waste collection vehicle of the 1950s, but wheelie bins did not become commonplace until the 1970s. The term dumpster is frequently used as a generic term for a large MGB or the non-mobile variety (known as a skip in the UK or Australia) in the United States.
In the US residential wheelie bins are also generically called "Herbie Curbies." The modern bin is a German invention of the 1970s in a patent held by Schneider, and licensed to other companies outside Germany.
In 2003, the city of Santa Clarita, California, was paying $28 per ton to put garbage into a landfill. The city then adopted a mandatory diaper-recycling program that cost $1,800 per ton.[citation needed]
In a 2002 article for The Heartland Institute, Jerry Taylor, director of natural resource studies at the Cato Institute, wrote, "If it costs X to deliver newly manufactured plastic to the market, for example, but it costs 10X to deliver reused plastic to the market, we can conclude the resources required to recycle plastic are 10 times more scarce than the resources required to make plastic from scratch. And because recycling is supposed to be about the conservation of resources, mandating recycling under those circumstances will do more harm than good."
The glass, lumber, wood pulp, and paper manufacturers all deal directly in commonly recycled materials. However, old rubber tires may be collected and recycled by independent tire dealers for a profit.
In some U.S. states, a program called RecycleBank pays people to recycle, receiving money from local municipalities for the reduction in landfill space which must be purchased. It uses a single stream process in which all material is automatically sorted.