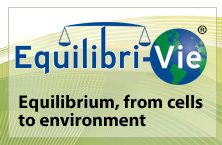 The construction industry may recycle concrete and old road surface pavement, selling their waste materials for profit.
Levels of metals recycling are generally low. In 2010, the International Resource Panel, hosted by the United Nations Environment Programme (UNEP) published reports on metal stocks that exist within society and their recycling rates. The Panel reported that the increase in the use of metals during the 20th and into the 21st century has led to a substantial shift in metal stocks from below ground to use in applications within society above ground. For example, the in-use stock of copper in the USA grew from 73 to 238 kg per capita between 1932 and 1999.
The recycling of waste electrical and electronic equipment in India and China generates a significant amount of pollution. Informal recycling in an underground economy of these countries has generated an environmental and health disaster. High levels of lead (Pb), polybrominated diphenylethers (PBDEs), polychlorinated dioxins and furans, as well as polybrominated dioxins and furans (PCDD/Fs and PBDD/Fs) concentrated in the air, bottom ash, dust, soil, water and sediments in areas surrounding recycling sites. Critics also argue that while recycling may create jobs, they are often jobs with low wages and terrible working conditions. These jobs are sometimes considered to be make-work jobs that don't produce as much as the cost of wages to pay for those jobs. In areas without many environmental regulations and/or worker protections, jobs involved in recycling such as ship breaking can result in deplorable conditions for both workers and the surrounding communities.
The report authors observed that, as metals are inherently recyclable, the metals stocks in society can serve as huge mines above ground. However, they found that the recycling rates of many metals are very low. The report warned that the recycling rates of some rare metals used in applications such as mobile phones, battery packs for hybrid cars and fuel cells, are so low that unless future end-of-life recycling rates are dramatically stepped up these critical metals will become unavailable for use in modern technology.
Although many government programs are concentrated on recycling at home, a large portion of waste is generated by industry. The focus of many recycling programs done by industry is the cost-effectiveness of recycling. The ubiquitous nature of cardboard packaging makes cardboard a commonly recycled waste product by companies that deal heavily in packaged goods, like retail stores, warehouses, and distributors of goods. Other industries deal in niche or specialized products, depending on the nature of the waste materials that are present.