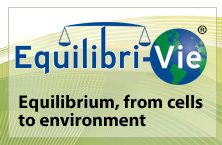 Apartment buildings often have dust flumes in which residents can dispose of their waste in stainless steel waste containers. These chutes usually lead to some large receptacle or waste-disposal complex in the basement.
Both minimum recycled content mandates and utilization rates increase demand directly by forcing manufacturers to include recycling in their operations. Content mandates specify that a certain percentage of a new product must consist of recycled material. Utilization rates are a more flexible option: industries are permitted to meet the recycling targets at any point of their operation or even contract recycling out in exchange for tradeable credits. Opponents to both of these methods point to the large increase in reporting requirements they impose, and claim that they rob industry of necessary flexibility.
Tierney also points out that "the prices paid for scrap materials are a measure of their environmental value as recyclables. Scrap aluminum fetches a high price because recycling it consumes so much less energy than manufacturing new aluminum."
Economist Steven Landsburg has suggested that the sole benefit of reducing landfill space is trumped by the energy needed and resulting pollution from the recycling process. Others, however, have calculated through life cycle assessment that producing recycled paper uses less energy and water than harvesting, pulping, processing, and transporting virgin trees. When less recycled paper is used, additional energy is needed to create and maintain farmed forests until these forests are as self-sustainable as virgin forests.
A recycling bin (or recycle bin) is a container used to hold recyclables before they are taken to recycling centers. Recycling bins exist in various sizes for use in homes, offices, and large public facilities. Separate containers are often provided for paper, tin or aluminum cans, and glass or plastic bottles.