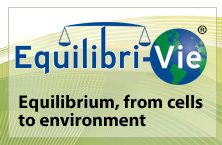 In certain areas there is also a recycling service, often with one or more dedicated bins intended to receive items that can be recycled into new products. These bins are sometimes separated into different categories (usually represented by colours) which determine what materials can be inserted into the bin. The contents of the bins are taken to a recycling plant to be processed, and there are various systems for recycling-bin collection: single-bin-combined stream systems, multiple-bin systems, and cyclic collections with different materials collected on different days.
Recycling is a process using materials (waste) into new products to prevent waste of potentially useful materials, reduce the consumption of fresh raw materials, reduce energy usage, reduce air pollution (from incineration) and water pollution (from landfilling) by reducing the need for "conventional" waste disposal, and lower greenhouse gas emissions as compared to plastic production. Recycling is a key component of modern waste reduction and is the third component of the "Reduce, Reuse, Recycle" waste hierarchy.
The recycling of waste electrical and electronic equipment in India and China generates a significant amount of pollution. Informal recycling in an underground economy of these countries has generated an environmental and health disaster. High levels of lead (Pb), polybrominated diphenylethers (PBDEs), polychlorinated dioxins and furans, as well as polybrominated dioxins and furans (PCDD/Fs and PBDD/Fs) concentrated in the air, bottom ash, dust, soil, water and sediments in areas surrounding recycling sites. Critics also argue that while recycling may create jobs, they are often jobs with low wages and terrible working conditions. These jobs are sometimes considered to be make-work jobs that don't produce as much as the cost of wages to pay for those jobs. In areas without many environmental regulations and/or worker protections, jobs involved in recycling such as ship breaking can result in deplorable conditions for both workers and the surrounding communities.
A third method of increase supply of recyclates is to ban the disposal of certain materials as waste, often including used oil, old batteries, tires and garden waste. One aim of this method is to create a viable economy for proper disposal of banned products. Care must be taken that enough of these recycling services exist, or such bans simply lead to increased illegal dumping.
In some cases, the cost of recyclable materials also exceeds the cost of raw materials. Virgin plastic resin costs 40 percent less than recycled resin.[56] Additionally, a United States Environmental Protection Agency (EPA) study that tracked the price of clear glass from July 15 to August 2, 1991, found that the average cost per ton ranged from $40 to $60, while a USGS report shows that the cost per ton of raw silica sand from years 1993 to 1997 fell between $17.33 and $18.10.