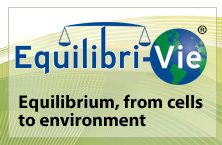 However, comparing the market cost of recyclable material with the cost of new raw materials ignores economic externalities—the costs that are currently not counted by the market. Creating a new piece of plastic, for instance, may cause more pollution and be less sustainable than recycling a similar piece of plastic, but these factors will not be counted in market cost. A life cycle assessment can be used to determine the levels of externalities and decide whether the recycling may be worthwhile despite unfavorable market costs. Alternatively, legal means (such as a carbon tax) can be used to bring externalities into the market, so that the market cost of the material becomes close to the true cost.
The amount of money actually saved through recycling depends on the efficiency of the recycling program used to do it. The Institute for Local Self-Reliance argues that the cost of recycling depends on various factors around a community that recycles, such as landfill fees and the amount of disposal that the community recycles. It states that communities start to save money when they treat recycling as a replacement for their traditional waste system rather than an add-on to it and by "redesigning their collection schedules and/or trucks."
In 2003, the city of Santa Clarita, California, was paying $28 per ton to put garbage into a landfill. The city then adopted a mandatory diaper-recycling program that cost $1,800 per ton.[citation needed]
In a 2002 article for The Heartland Institute, Jerry Taylor, director of natural resource studies at the Cato Institute, wrote, "If it costs X to deliver newly manufactured plastic to the market, for example, but it costs 10X to deliver reused plastic to the market, we can conclude the resources required to recycle plastic are 10 times more scarce than the resources required to make plastic from scratch. And because recycling is supposed to be about the conservation of resources, mandating recycling under those circumstances will do more harm than good."

Curbside waste containers usually consist of three types: trash cans (receptacles often made of tin, steel or plastic), dumpsters (large receptacles similar to skips) and wheelie bins (light, usually plastic bins that are mobile). All of these are emptied by collectors who will load the contents into a garbage truck and drive it to a landfill, incinerator or crusher facility for disposal. The standard-sized UK wheelie bin household collection is 240 litres or more.