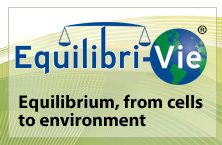 Certain countries trade in unprocessed recyclates. Some have complained that the ultimate fate of recyclates sold to another country is unknown and they may end up in landfills instead of reprocessed. According to one report, in America, 50–80 percent of computers destined for recycling are actually not recycled.[30][31] There are reports of illegal-waste imports to China being dismantled and recycled solely for monetary gain, without consideration for workers' health or environmental damage. Although the Chinese government has banned these practices, it has not been able to eradicate them.[32] In 2008, the prices of recyclable waste plummeted before rebounding in 2009. Cardboard averaged about £53/tonne from 2004–2008, dropped to £19/tonne, and then went up to £59/tonne in May 2009. PET plastic averaged about £156/tonne, dropped to £75/tonne and then moved up to £195/tonne in May 2009.[33] Certain regions have difficulty using or exporting as much of a material as they recycle. This problem is most prevalent with glass: both Britain and the U.S. import large quantities of wine bottled in green glass. Though much of this glass is sent to be recycled, outside the American Midwest there is not enough wine production to use all of the reprocessed material. The extra must be downcycled into building materials or re-inserted into the regular waste stream
Some industries, like the renewable energy industry and solar photovoltaic technology in particular, are being proactive in setting up recycling policies even before there is considerable volume to their waste streams, anticipating future demand during their rapid growth.
In a 2007 article, Michael Munger, chairman of political science at Duke University, wrote that "if recycling is more expensive than using new materials, it can't possibly be efficient.... There is a simple test for determining whether something is a resource... or just garbage... If someone will pay you for the item, it's a resource.... But if you have to pay someone to take the item away,... then the item is garbage."
Recycling is a process using materials (waste) into new products to prevent waste of potentially useful materials, reduce the consumption of fresh raw materials, reduce energy usage, reduce air pollution (from incineration) and water pollution (from landfilling) by reducing the need for "conventional" waste disposal, and lower greenhouse gas emissions as compared to plastic production. Recycling is a key component of modern waste reduction and is the third component of the "Reduce, Reuse, Recycle" waste hierarchy.
A third method of increase supply of recyclates is to ban the disposal of certain materials as waste, often including used oil, old batteries, tires and garden waste. One aim of this method is to create a viable economy for proper disposal of banned products. Care must be taken that enough of these recycling services exist, or such bans simply lead to increased illegal dumping.